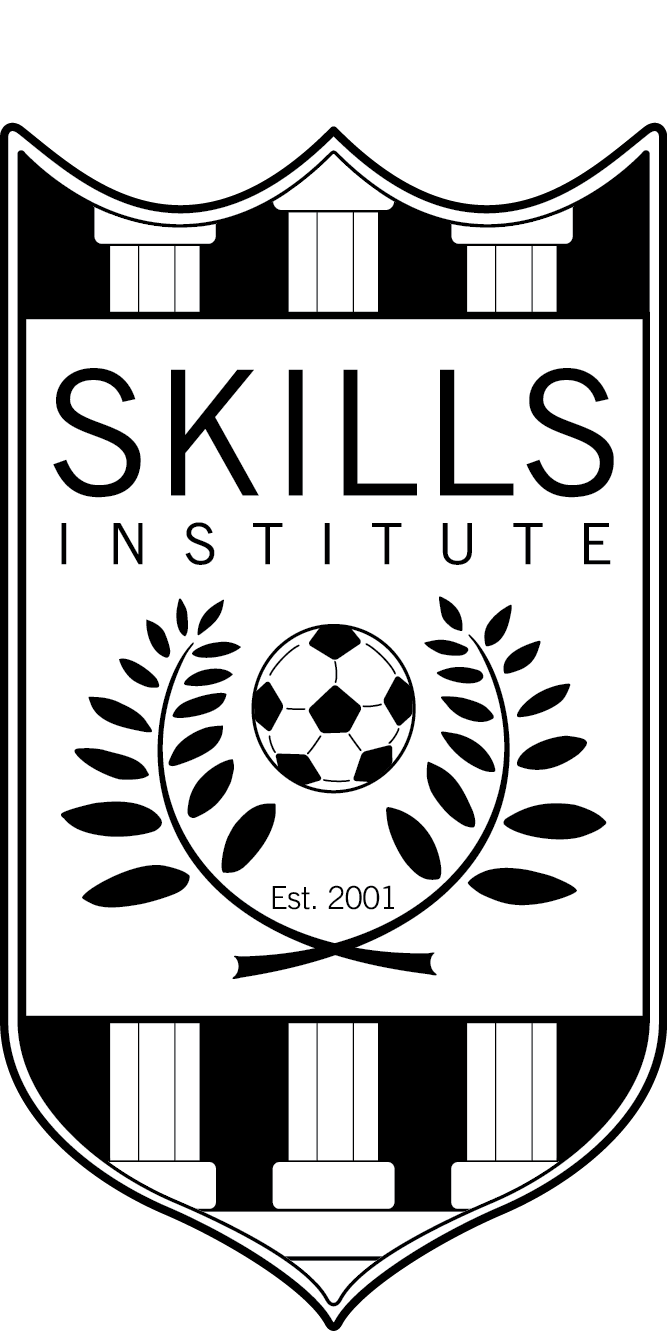 WINTER REGISTRATION NOW OPEN!
Seasons: Winter, Spring, Summer, Fall, Holiday
Price: $14.00/p.class
Session Length: 13 Weeks
Skills Institute is a developmental soccer program for boys and girls ages 5-12 years. With a 8:1 player to coach ratio, players will receive plenty of one on one attention as they explore their potential in the target areas of soccer. Classes will be offered in groups by age and skill level. Throughout each session players will be evaluated, experience chalk talks, video analysis, and the occasional homework assignment to practice at home. Players will walk away more confident, equipped for their next right step, and ready for life's challenges on and off the field.
This personalized, adaptive approach to teaching fundamental soccer skills, when combined with the Skills Institutes' low player-to-coach ratio, results in a fun, fast-paced learning environment that inspires players to achieve their personal goals as athletes, whether playing on club or school teams, or playing pick-up soccer with friends.
We have also recently reformed our curriculum to the USSF's U.S. Soccer Curriculum. This age-appropriate instructional framework helps to guide over-all player development in technical skill, tactical knowledge, physical ability, and social & psychological awareness. With this approach we can provide age-appropriate clinics and classes that directly meet the needs and of local clubs and youth soccer associations. Our classes and clinics are timely too, because we try to schedule them to accommodate the schedules and tryouts of most local youth soccer associations. That's why the Skills Institute is a great fit for a wide variety of players, including first-time players, Lil' Kickers graduates who are looking to join local youth soccer teams, and club players looking for a leg up in progressing to higher levels of competition.
The Cost is $14.00 per class
$10 will be added to your class fee if your child is not a Registered Member
To learn more about Lil' Kickers Skills Institute program, visit www.lilkickers.com/skills-institute-u6-u13-soccer-development.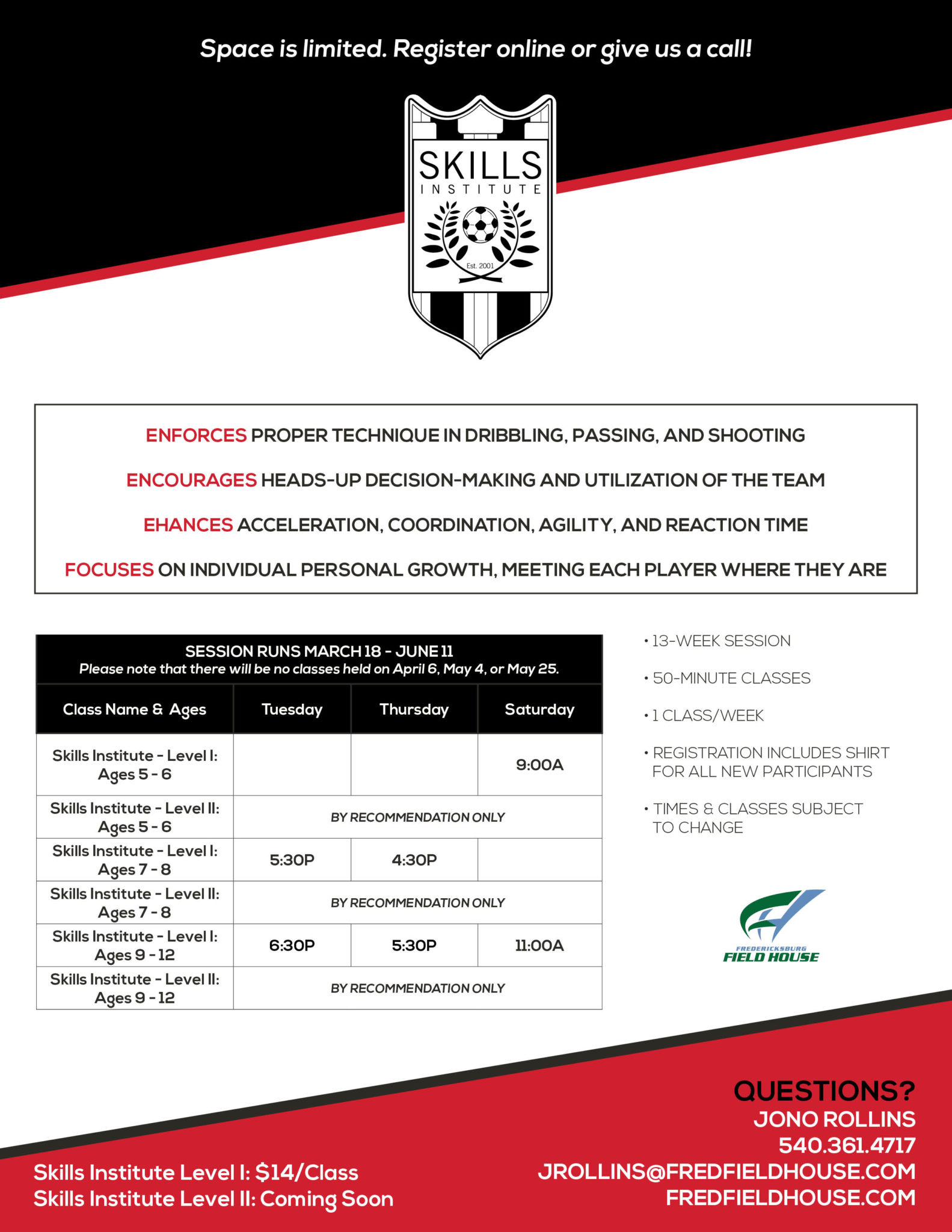 Program Policies
Transfers
Customers may transfer their child at any point in the session. All class transfers are dependent upon space availability.
Make-up Classes
Make-ups are done on a space available basis. Make-ups carry over into first week of the following session (for classes missed in the last 3 weeks). NO REFUNDS will be issued for missed classes, as we offer make-up classes. Refunds will only be issued if a class is to be cancelled on behalf of FFH.
Registration
No spaces in any class are guaranteed without payment. All registrations are on a first-come, first-serve basis. Payment is due in full upon registration.
Shirts
You will receive a free Skills T-Shirt with your first full session you sign up for Skills Institute and only if you sign up from the start of the session. Signing up after 2 classes will not make you eligible for a free jersey.
Trial Classes
All first time trial classes are free of charge. Field House waiver will need to be completed before stepping onto the field. Customers may only do trials in classes that have space available.