MONDAY, DECEMBER 23 – FRIDAY, JANUARY 3
Winter Camp Info & FAQs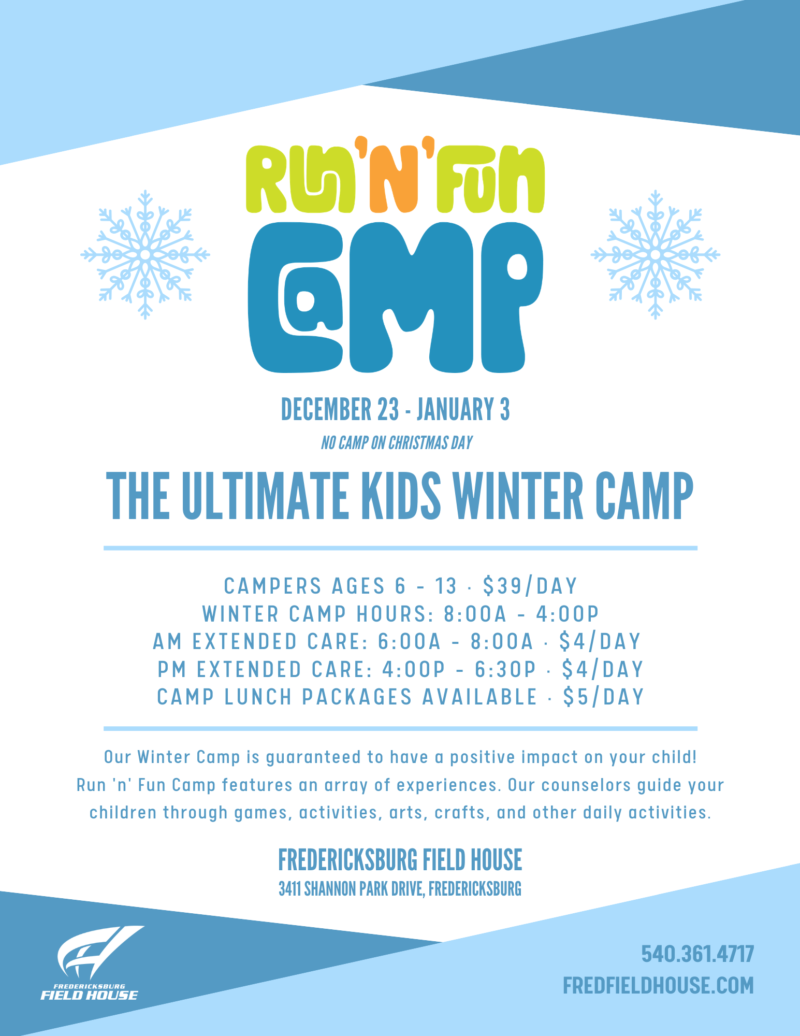 What time are camps?
Monday – Friday 8:00 AM – 4:00 PM (PLEASE NOTE: We are closed Christmas Day and New Year's Day.)
Extended Care AM hours are 6:00A – 8:00A ($4/Day)
Extended Care PM hours are 4:00P – 6:30P ($4/Day)
Is there an age requirement?
Yes.
Winter Camp for 6-13 years old
How much does it cost?
$39/Day
Optional Camp Lunch Package $5/Day (purchase online via Dash registration link)
Need Extended Care?
$4/Day for AM Extended Care (beginning at 6:00A)
$4/Day for PM Extended Care (ending at 6:30P)
Are snacks allowed?
Yes, snacks can be brought from home or purchased from concessions. There are two snack times each day.
Register Now!
Click the button below to register, or give us a call at 540-361-4717, and we will be happy to help!
Be on the lookout for Spring Break and Summer Camp SPECIALS coming soon!